As summer draws to a close, the signs of back to school are all around us. Whether it's a trip to pick up supplies or watching school buses familiarize themselves with new routes, the carefree days will soon turn into schedules dictated by alarms, school bells and extracurricular activities.
No doubt about it, the start of a new school year is prime for all sorts of emotions: excitement, nervousness, confidence and even those lesser-discussed feelings of dread or anxiety. Try as you might, there's one essential school supply kids and families won't find on the store shelf: stress management techniques.
First, realize your child(ren) may experience all of these emotions in the span of a day or week, given different environmental factors, such as finding out their best friend has a different lunch period or homeroom teacher. In this blog article, we'll examine the essential function of stress management for all ages of students, as well as their caretakers. Because let's face it — the school year starts off hard and fast whether we want it to or not.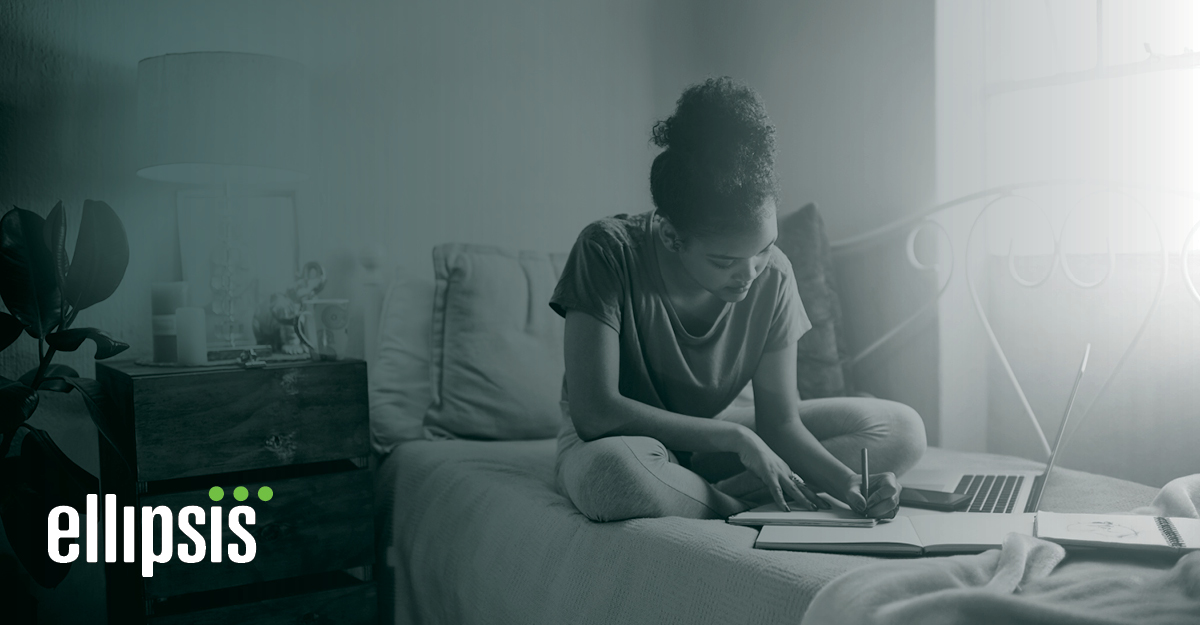 1. Listen and watch.
As a parent or caregiver, you're keen to your child's behavior, routines and personality. It's having this deep familiarity with them that will help you sense if something just isn't right. If you notice your child complaining of headaches, stomachaches, restlessness, being irritable or other sudden changes in behavior, it's time to have a gentle conversation about those observations. Creating chatter in safe spaces, such as in the car, before bed or while making dinner provides a more casual environment to feel out any issues that might be at play in your child's life. 
2. Provide homework help.
Whether it's your child's first time getting homework or perhaps they are getting more of it as they get older, adults can help youth plan out their strategy for getting it all done. Big research project coming up? Plan ahead and do small sections each evening. Or, if there's a subject that gives everyone the groans, look into tutoring options to ease the headaches. Staying on track and managing the (home)work load early on leads to better time management and less panic for everyone.
3. Establish regular routines.
Consistency is key when it comes to ensuring each day starts and ends as well as possible. Parents and caregivers can sit down with kids to put practices, games, appointments and events on a shared family calendar. While you're at it, schedule in family time and a few hours of downtime. Other steps, such as waking up at the same time each day, getting a good night's sleep and eating nutritionally sound meals also contribute toward stability at home for the entire family.
4. Set screentime.
As many classrooms have school-designated devices, such as laptops and tablets for students, it can be hard to break away from the screen. Factor in smartphones and TV and the glare of a screen or buzz from a notification can be nonstop. Try setting boundaries such as no screens/devices during dinner or leaving devices out of the bedroom at night. While each family has different needs and preferences, a break from screens is not only good for our brains and eyes, but our mental health as well.
5. Schedule the unscheduled.
Instead of a go-go-go schedule, try building a go-go-relax routine, allowing all family members a break from structured activities to practice self-care, relaxation and connectivity with one another. A simple walk around the block, making dinner as a family, or movie night can do wonders to bring family members together.
Finally, if you are at the point where you believe professional help is needed to manage your child's school-related stress, anxiety or behavior, the first step is working with their school counselor to see if any programs are offered within their school or the district. From there, you can select the option that best fits your child's needs and goals.
 The Ellipsis staff wish all teachers, students and families a great start to the new school year!