Decades of dedication to Iowa's kids and families
Ellipsis was formed in August 2021 from the joining of two amazing Iowa organizations. Formerly Youth Homes of Mid-America (YHMA) and Youth Emergency Services & Shelter (YESS), we're now Ellipsis: central Iowa's leading organization providing kids and families new opportunities to thrive. Today, with more than 125 years of combined experience to our name, we're both a necessary safety net and a critical resource for families in need.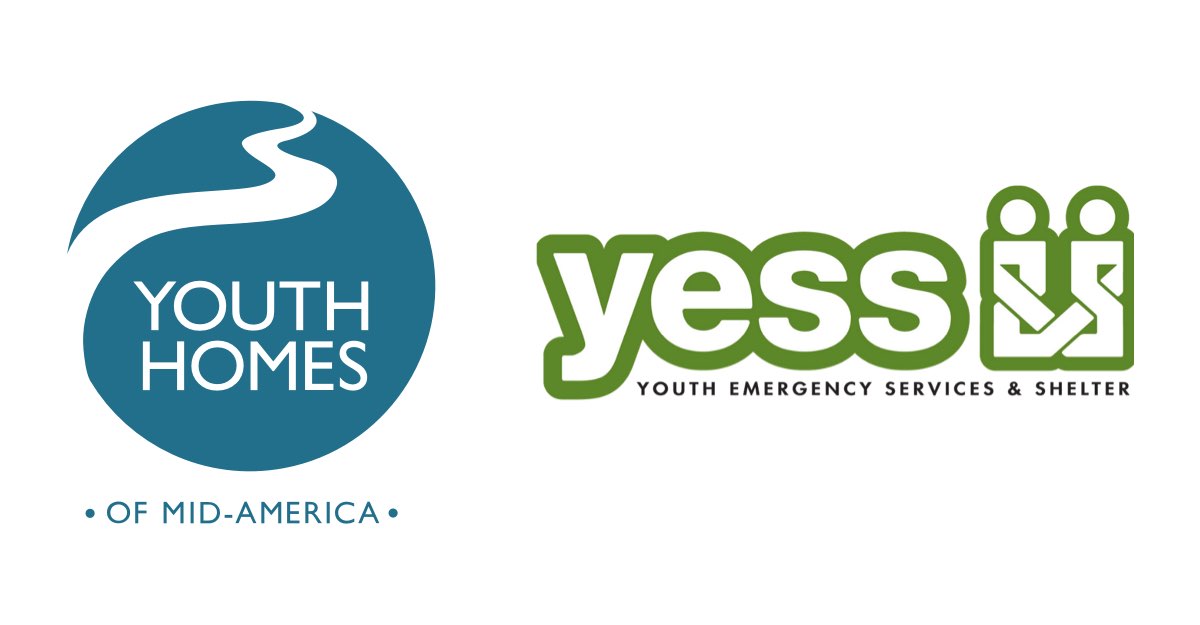 Youth Homes of Mid-America
Youth Homes of Mid-America began in 1943 as the YMCA Boys Home of Iowa, founded by Des Moines grocer Hobart Ross and his wife, Alta. The organization was originally situated on a working farm in what is now Johnston that was purchased in 1942 from Des Moines' Waterbury family. Hobart and Alta became the primary financial supporters of the organization and were responsible for growing its reach to serve thousands of deserving youths over the years.
"When you get involved with helping youth, you have to see it through, you cannot go part way."

Hobart Ross, YHMA Founder
By 1987, off-campus services and expanded programming, including programming for girls, necessitated a name change. Family services were added in 1990, allowing Youth Homes of Mid-America to extend its resources to up to 350 kids and their families at a time prior to joining YESS.
Youth Emergency Services & Shelter
Youth Emergency Services & Shelter (YESS) was established in 1973 in Des Moines, where it quickly became a prominent provider of kids' services and welfare needs. By 2020, it had also become the largest children's shelter in central Iowa, forming a critical link between the community, state resources and private philanthropy.
Fulfilling its mission to change lives by protecting children and empowering individuals and families, YESS's capabilities extend to more than 2,000 children in 26 Iowa counties.
Joining Forces
Recognizing an opportunity to align resources to better meet the needs of Iowa's kids and families, YHMA and YESS merged in 2021 to form Iowa's most holistic child welfare agency. Pulling from the best of both organizations — the combined expertise, expanded facilities and broader reach — Ellipsis is advancing the continuum of care to heighten our impact and create success for future generations of Iowans.