As our name denotes, Ellipsis provides a place for kids and families to pause, regroup and repair — and determine the next chapter of their story with a network of support. Our organization has undergone the same kind of transformation.
We work in the space between what is and what's possible.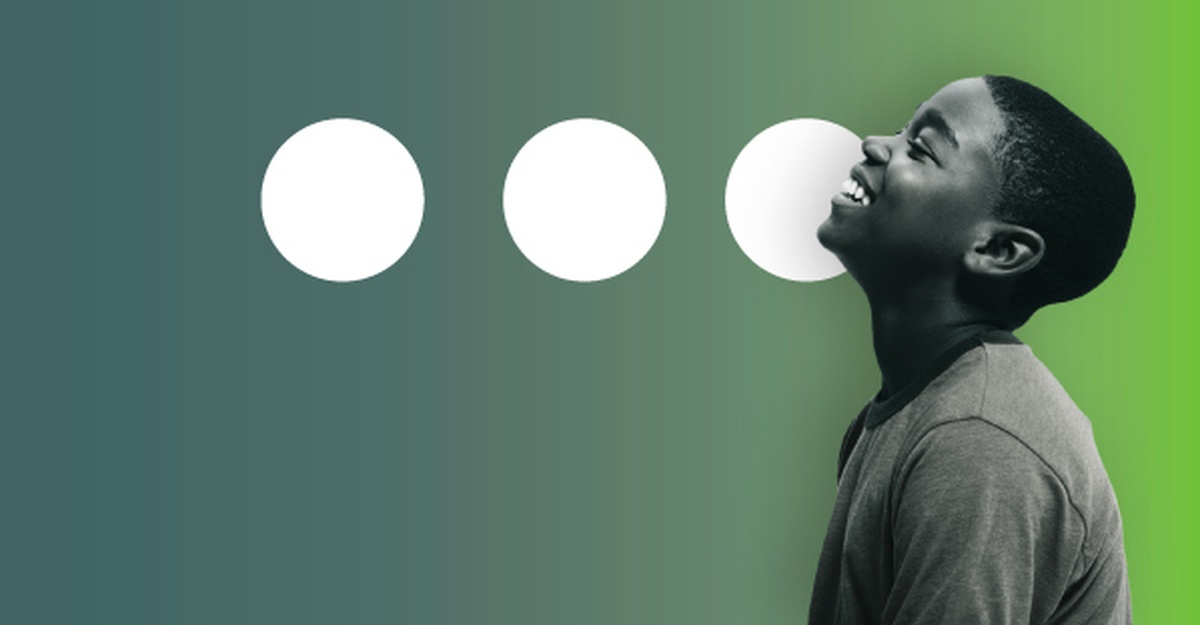 What was.
In 2021, Youth Homes of Mid-America and Youth Emergency Services & Shelter — both organizations that served central Iowa youth and families for decades — merged to form Ellipsis. The benefits were threefold.
Ellipsis could provide a complete continuum of care for kids, teens and families who could benefit from a multitude of services at once.
Our staff have more opportunities for career development.
We have a more significant advocacy voice about system change and funding.
As Ellipsis carved a new identity that honored the storied histories of both YHMA and YESS, we examined the very core of our work — helping kids and families build healthy relationships so they can write their own stories. Our support network is unmatched. Our staff members are compassionate, tenacious, real and consistent, so much so that we didn't have any interruption in services as two organizations came together. The name Ellipsis emerged.
We have been and will always do our absolute best to continue to serve central Iowans. But communicating our vision and maintaining and growing our community support is a long process. As our organization's story continues to evolve, let us share our vision for the future.
But first, let's take a look at the successes we're currently celebrating.
What is.
 Together, we've already achieved so much.
Most importantly, we've put processes in place that have already helped provide the right programs for kids and families at the right time. They've smoothly transitioned within Ellipsis to get what they need when they need it.
More than a dozen staff members have been promoted into new positions and see even more of those opportunities on the horizon.
We've experienced an incredible amount of support for increased contract rates, system change and community partnership.
 Thank you to the community for supporting our mission. We're not done yet.
What will be.
We continue to build on our offerings and our culture by clearly outlining our mission, vision and values. Every decision we make comes down to what is best for kids and families. 
Ellipsis also has many exciting developments on the horizon. As the lucky recipient of a Nonprofit Innovation Infrastructure award in the amount of $1.8 million from the Office of Gov. Kim Reynolds, we're beginning to renovate our residential buildings into the kinds of spaces our kids deserve.
To start, we're creating 12 efficiency apartments for our Cluster Supervised Apartment Living program, allowing these youth to practice living independently with the 24/7 support of Ellipsis staff. 
We are also working to upgrade respite programming for youth who are not system-involved, filling a gap in our community for short-term overnight stays, preventing families from needing to enter the child welfare and juvenile justice systems. Additionally, we are working to develop residential programming for girls, a dire need in our communities as providers have experienced workforce shortages and funding insufficiencies, causing them to reduce beds and even close their doors.  
And while we're incredibly grateful for the support of our financial donors, our board members and other champions, we know our community partners are going to be of the utmost importance as we continue to grow. We have been overwhelmed with gratitude for the support we've seen over the past year and look forward to seeing how those relationships will serve our community well into the future. 
At Ellipsis, we work in the space between what is and what's possible. Thank you for helping us create transformation for central Iowa's youth and families. 
 — Chris Koepplin, Ellipsis CEO