There is power in numbers. As 2021 draws to a close, we've taken a look at the quantifiable ways we have supported Iowa children and families over the past year. The statistics speak for themselves.
What does our impact look like?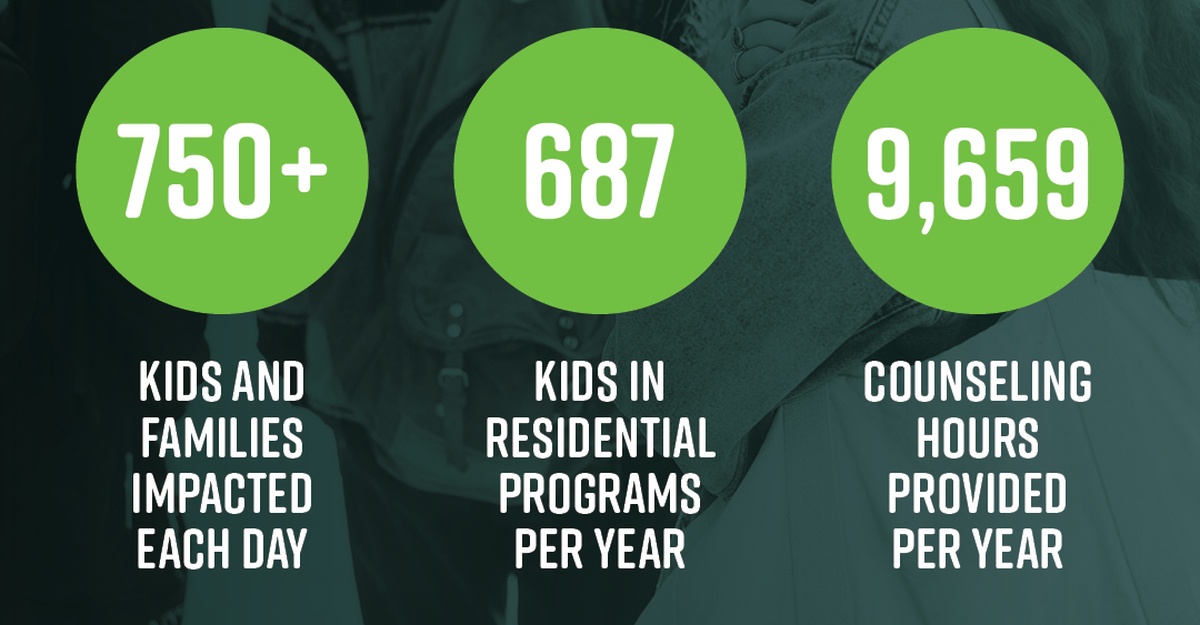 Our "why" focuses on bettering the lives of children and families who come to us for help, seeking a turning point between their past and future. Each day, we see more than 750 kids and families through our programs. In a year, 687 youths will participate in our residential programs, learning foundational skills for moving ahead in life. Our licensed and qualified therapists invest 9,659 hours of counseling into our children and families each year, helping them work through their past and set a plan for their future.
How and why people come to us varies. Regardless of reason, we are the "no wrong door solution." Our impact on their lives can range from food, shelter, education and caring social interaction to facilitating immeasurable, trajectory-changing personal transformations — the impact of which ripples across our communities.
Often this work takes place over the course of years, but even on a case-by-case and day-by-day basis, our goals remain the same: to encourage the sort of long-lasting physical, mental and emotional well-being that keeps kids and families together, lifts our community and helps youth understand who they ultimately want to be.
In 2021 alone, Ellipsis staff led the way in providing vital services for hundreds of youths and families.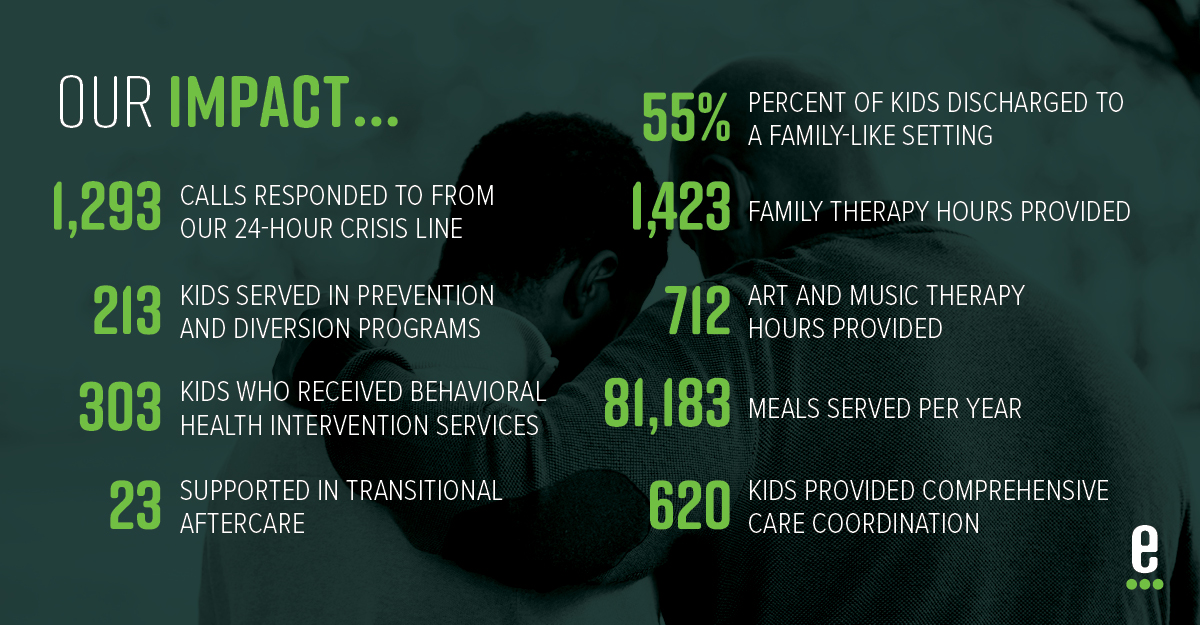 Through our programming, Ellipsis connects kids, families and futures. We can't do that without the support of our community. When you support kids and families through Ellipsis, you make the future of our communities brighter. You can impact the lives of kids and families by giving at EllipsisIowa.org/Go-Give-Help/Give.