One of our primary focus areas at Ellipsis is mental health and well-being. We take a comprehensive approach when considering what type of plans and treatment are best for the kids and families who come to us.
May is Mental Health Awareness Month and specifically, May 5 is National Children's Mental Health Awareness Day. At Ellipsis, we see every month as a time to be aware of your mental health, as well as that of those around you.
Time and experience in this field has taught us a lot about mental health. It can look and feel like many different things, depending on what a person is experiencing in their life. By definition, the term "mental health" is how we talk about our emotional, psychological and social well-being. Mental health can also be thought of as how a person thinks, feels, acts, handles stress, relates to friends and makes choices.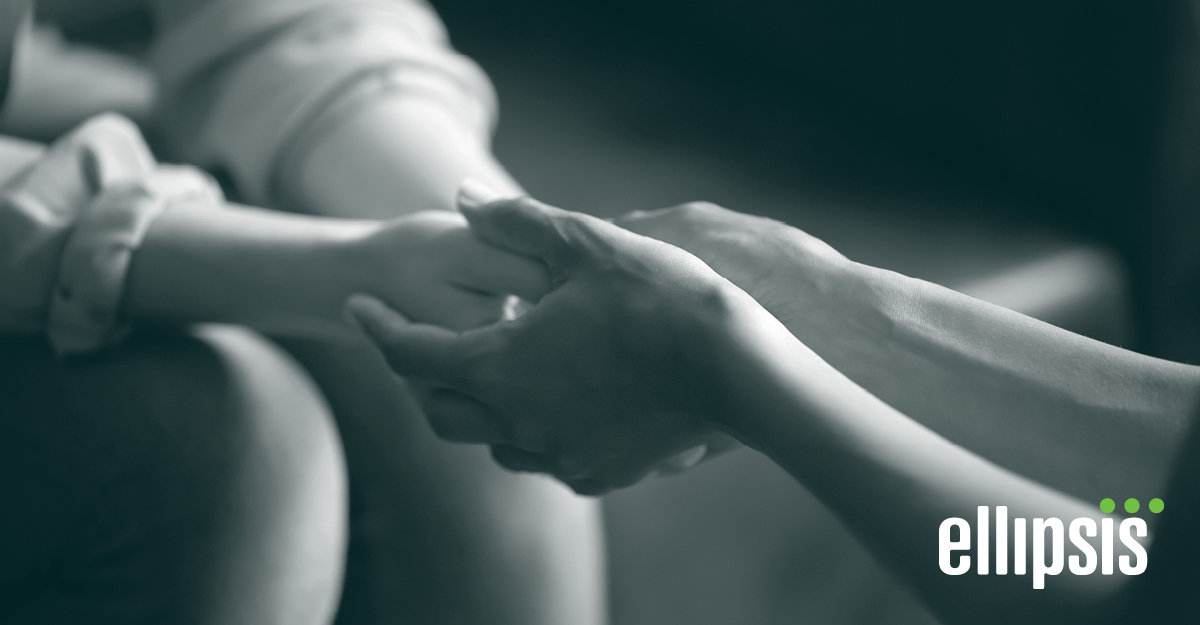 The use of therapy and counseling for mental health
Ellipsis is staffed with a number of licensed, caring therapists and counselors to provide services to individuals, groups and/or families. Our therapy program provides assessments and appropriate behavioral health therapy services to youth and their families dealing with a mental health diagnosis. Counseling and treatment can assist individuals with addressing emotions, behaviors and functioning issues in their daily lives, assisting them on their paths to independence.
Mental health awareness month is not only a time to recognize the skilled professionals who fill the role of counselor or therapist, but to reflect on your own mental health needs and assess if counseling or therapy may be beneficial. If you or someone you know wants to find out more information on our therapy services, please fill out our contact form or call us at 515.243.3459.
Children's mental health awareness
More and more, mental health and well-being is considered an important area of a person's overall health, from childhood and adolescence through adulthood. At Ellipsis we see kids of all ages utilize our mental health services — some for a short term plan and others on a continuous basis as they navigate a larger journey to self-regulation and independence.
In our March blog post, we shared information about teen mental wellness and how parents, other trusted adults and friends can support a youth who may be experiencing mental health issues for the first time. Especially in children, these new emotions of "something's not right" can compound upon the sad or anxious feelings they are experiencing.
"We've seen a trend of younger children coming to us needing mental health therapy, which could be from a traumatic situation, but also from things such as anxiety, heightened emotions, stress, depression, bullying — the list goes on," said Nikki Thomson, chief clinical officer. 
"When we can get support in place at an earlier age, it greatly increases the opportunity for the child — and their family — to work through these struggles and lead a happier life."

Nikki Thomson
Pre-COVID, mental health challenges were the leading cause of disability and poor life outcomes in young people, with up to 1 in 5 children ages 3 to 17 in the U.S. having a mental, emotional, developmental or behavioral disorder. But in December 2021, U.S. Surgeon General Dr. Vivek Murthy issued a newSurgeon General's Advisory on Protecting Youth Mental Health in response to the growing need to address the mental health crisis of our nation's youth. Specifically, it outlines the alarming increases in the prevalence of mental health challenges in youth nationwide.
If your child is in need of mental health support, Ellipsis is here 24/7/365 for anyone who calls or comes through our doors. Our Help Line (515-243-3459) is operated 24 hours a day and immediately puts a caller on the line with one of our helpful staff members. From there, we can work together to find the best solution.
If you are interested in being a part of the solution for better mental health outcomes in our youth, we invite you to considergiving a tax-deductible monetary donation or helping at one of our locations. With your support, our staff members are able to continue providing the therapeutic services and programs children need the most.