June is PRIDE month, and we at Ellipsis couldn't be more proud of the inclusive, welcoming environment we strive to create for our staff, youth and families on all of our campuses. This month's blog article will explore the diversity, equity, inclusion and accessibility (DEIA) training efforts happening each and every day at Ellipsis.
"A diversity statement isn't just something you put online. We know that in order for DEIA to truly work, it has to be accessible, which starts with Ellipsis staff being trained and ready to welcome the variety of situations and conversations that come up when you work in an organization like ours."

Zach Rus, chief philanthropy officer for Ellipsis
In the past year, Ellipsis hired Rusty Johnson to oversee training and professional learning for Ellipsis' 160 staff members. Johnson takes a variety of approaches to building the curriculum, with some aspects coming from external sources and other influences coming from direct feedback from staff on what they want to talk about.
"DEIA is not a one-time thing; it's more learning throughout a lifetime," said Johnson. "The trainings that were given five years ago are not the trainings we need today. In order for our staff to be authentic with the youth and families they work with, we have to be able to have open conversations about tough topics. One of the best things about Ellipsis is that our senior leadership team members are willing to learn and ask questions and are humble in their growth."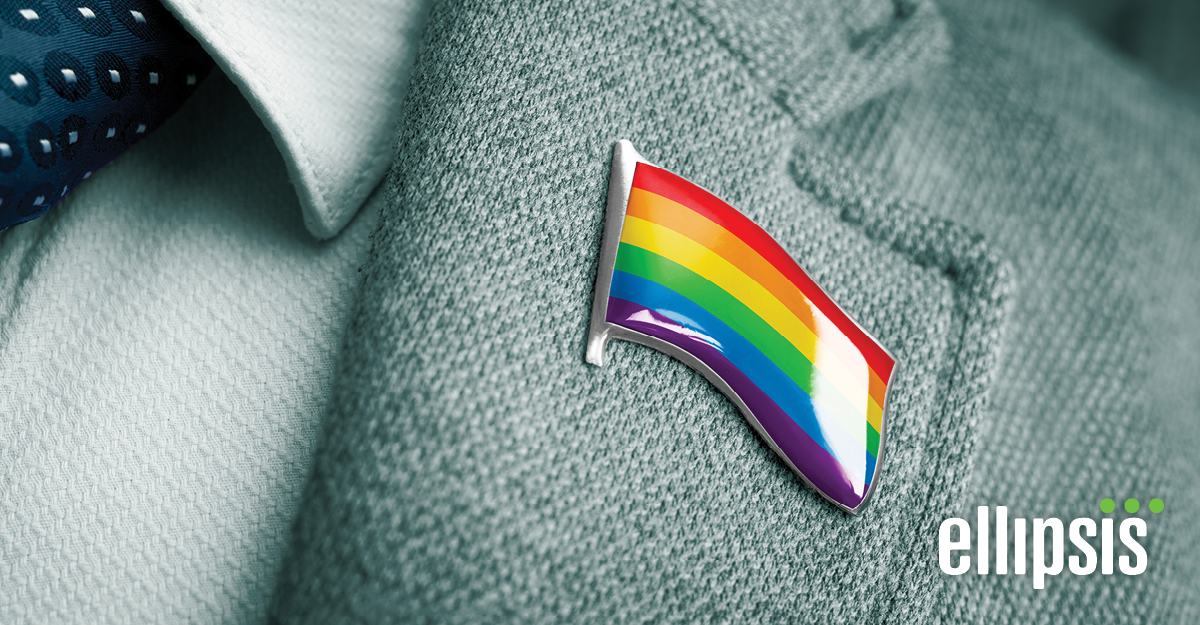 With a goal to create safe spaces throughout the Ellipsis campuses, Johnson and Rus said they look at everything from simple visuals in staff breakrooms to pronoun training. Through training, they want to prepare staff members with a toolbox of resources to help a youth or family member who may be struggling. Rus said Ellipsis staff are often on the frontlines of conversations when youth feel they have no one else to turn to.
"Everyone who comes to Ellipsis should know and feel that they are treated with respect," Rus said. "Ultimately, everything we do is about the kids — they are the ones most impacted by how we understand and celebrate diversity, what it looks like in their day-to-day lives and then how they can model what they see in us as staff members."
As Johnson plans out training, he relies on three main sources of information.
The first avenue for gathering information is the annual IDI assessment used by Ellipsis and other organizations to gauge intercultural competence, which then helps them build DEIA plans that reflect the level of knowledge and understanding demonstrated by their employees. These results create the roadmap for all training purposes.
The second is a team of nine individuals from across the organization who asked to be on the training committee. Rus said the group is "as diverse as possible" to represent the vast viewpoints reflected in Ellipsis clients.
The third avenue is simply asking Ellipsis employees to give one or two topic suggestions for the next round of monthly trainings following the completion of an online course. Johnson said this informal method has resulted in authentic concerns staff have about approaching DEIA-related topics within the workplace.
"One of the most popular topics our staff have brought up and requested more training with is working with the lesbian, gay, bisexual, transgender, queer/questioning and others (LGBTQ+) youth and families that come to Ellipsis," Johnson said. "There is so much here that can feel foreign for our staff members, so we want to make sure that the training we're providing is accessible and beneficial."
An increased focus on training has helped Johnson and Rus connect with Des Moines-area organizations that specialize in the various DEIA areas, including LGBTQ+ work.