What is your position with Ellipsis?
Supervised Apartment Living (SAL) Program Director
How long have you worked there?
21 years
Have you had any other roles/jobs during your tenure with Ellipsis?
I started as a community-based in-home counselor in 2001. In that role I assisted clients who were living at home, with skill building (such as communication, relationships, money management), with the goal of keeping them in their homes. I then became the community-based program supervisor and oversaw the programming for independent living, aftercare and behavioral health intervention services. Today, I focus on our supervised apartment living program as their director.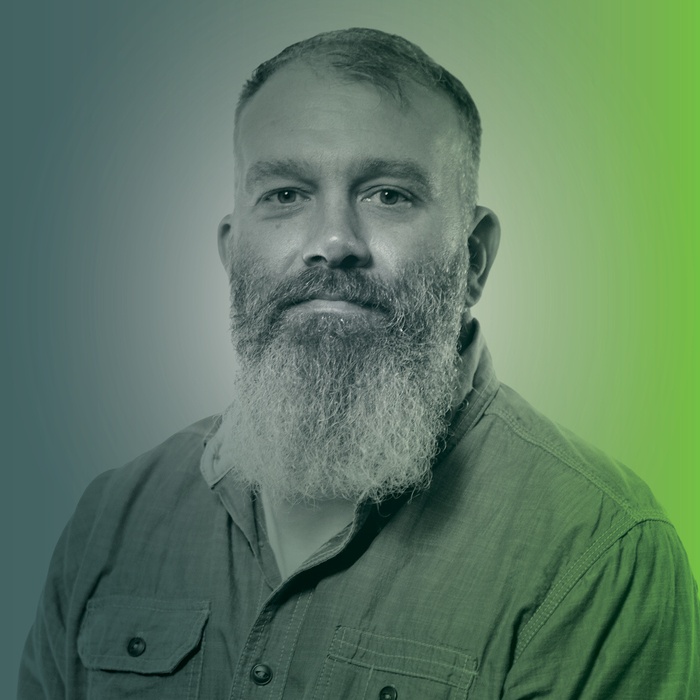 What drew you to work at Ellipsis?
I had been living in Oklahoma, working for their Department of Human Services and was looking to relocate back to Iowa. I had known Mike Arndt (retired Executive Director of Youth Homes of Mid-America), and when he learned I was looking to come back to the Des Moines area, he reached out to me with an opportunity to start work as an in-home counselor. It was the best opportunity for me to stay in the field and come back home.
Can you recall a moment (during your career with Ellipsis) when you felt like you were in exactly the right place, doing exactly what you should be doing? What was that like?
There was one instance when we helped a young person who was living in their car get into their own apartment and get set up to live successfully on their own. It made me feel like I was making a difference.
What are some of the more challenging aspects of this job?
One of the big challenges with our older clients (those who are 16 years of age or older) is seeing immediate success. In our SAL program, 16- to 18-year-olds are living, for the most part, on their own. I know I wasn't ready to do that when I was that age! It's a challenging situation for those young people and they show success in different ways, on different timelines. We may not see success — as in living those life skills we're teaching them — for years after they leave Ellipsis.
Things like graduating from school, earning a paycheck and transitioning into the community are big success markers for all of us.
What are some of the rewarding aspects of your job?
I would say it's extremely rewarding when a client returns years later and says they are doing great and Ellipsis really made a difference in their life.
Why is it important to have residential programs in communities, and qualified people working in them?
Residential programs like Ellipsis provide support to families, individuals and the community, offering opportunities that would not otherwise be available. We need to have these programs because of the great need out there for people to get this kind of help and treatment.
What is a misconception people may have about mental health treatment? How do you dispel that?
I think one of the greatest misconceptions is that a person just needs medication to deal with their mental health problems. At Ellipsis, we take a holistic approach to treating the individual for the things they are experiencing. I think we also do a good job providing education on why a more holistic, total mind-body approach can better diagnose and treat mental health issues.