On Sept. 21, Ellipsis friends and supporters gathered for a wonderful evening of celebrating staff milestones, outstanding volunteers, dedicated community partners and Ellipsis alumni achievements. The inaugural "Ellipsis Celebration" recognized those who help us further our work with central Iowa kids and families.
A number of sponsors made this event possible. We'd like to thank Nationwide, BH Companies, Trilix, TPI, Ahlers & Cooney and Travis & Jennifer Sheets for their generous support of our event and the work we do at Ellipsis. Thank you!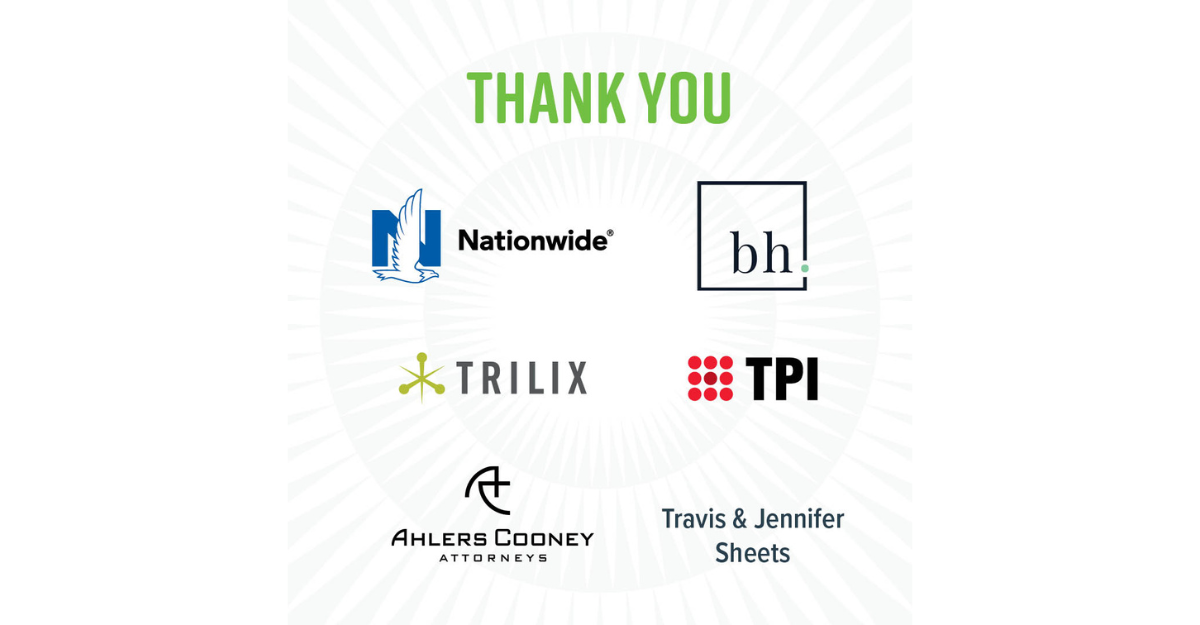 The evening's program highlighted staff anniversaries, the Trebilcock Exceptional Staff Award winner and a moving piece on our Ellipsis Award winner, which is given to an outstanding individual who has been part of our services and programs. To hear the heart-warming stories shared gave our attendees a clear picture of why we are Iowa's no wrong door solution for hundreds of kids and families. Congratulations to our 2022 award winners!
Trebilcock Exceptional Staff Award: Stacie Christensen
Trebilcock Exceptional Staff Award Nominees
Don Brown
Black Schneider
Bill Brunia
Brad Cave
Nashonda Smith
Natasha Hanisch
Dominic Morris
Reyna Montero
Keith Meeks
Chloe Butler
Jon Bennum
Stacie Christensen
Becca Chavis
Tidus Bland
Tara Jones
The Ellipsis Award: Neamiah Wells
Staff Anniversaries
30 Years: Mike Pavon
25 Years: Jeff Jansen
15 Years: Stacie Christensen
10 Years: Don Brown, Sam Bruellman, Brad Cave, Bri Staer, Reyna Montero
5 Years: Teresa Jones-Negrete, MariAnn Borgen, Brad Dove, Amy Staples, Erin Allen, Lacy Tharp
3 Years: Imad Amenzou, Dani Rush, Madeline Running, Taylor Honadel, Joanna Moffatt
We sincerely appreciate the support and partnership of so many in our community as we go about our work, helping kids and families write their own stories in life.
Images courtesy of Ashley Kopplin of Ashley's Photography.