Adolescence is a time of self-discovery between childhood and adulthood. All children and teens need help from family, peers and mentors to navigate this period. Some youth, however, may need more attention:  those who experience trauma, live with a disability, need a safe place to stay or struggle with behavior.
We can provide an extra helping hand by working between what is and what's possible.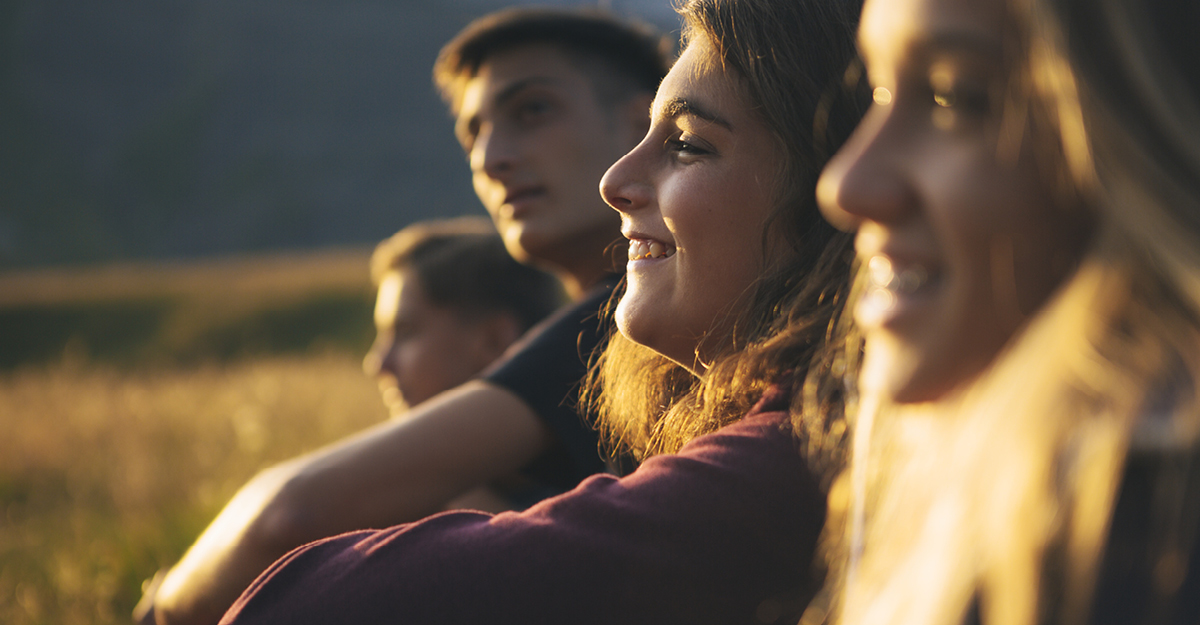 Ellipsis brings together Youth Homes of Mid-America and Youth Emergency Services & Shelter. With more than 125 years of combined experience, both organizations have a long history of helping kids succeed and families become stronger. We believe central Iowa's youth deserve a safety net, a foundation on which to grow and a network of support made up of those with their unique needs in mind. 
Since merging our organizations in 2021, the leaders and staff at Ellipsis got to work elevating care across the state by expanding programming.
Meet our leadership
Our trained staff members have the best interests of our youth in mind, and they're led by CEO Chris Koepplin. Chris began as a youth care worker at Youth Homes in 1996. After becoming the director of program quality in 2010 and executive director of Youth Homes in 2019, Chris knows how integral our proven programming is for kids and families to reach successful outcomes.
Each day, we make a positive impact on more than 750 kids and families in 26 central Iowa counties. Ellipsis is excited to help youth find a path forward through the joint expertise of our merging organizations and programming advancements.
Supporting families through prevention and diversion
Ellipsis knows how important it is for families to stay together and for children to remain in their homes whenever possible. Our prevention and diversion programs aim to help kids and families overcome serious emotional issues through in-home whole-family therapy and community support. We also can connect youth and families to individual and group therapy. 
Helping youth cope with behavioral struggles
With children and teens, behavioral issues often communicate a need. They may need more attention, patience, compassion and help. Abuse, neglect, mental health struggles, intellectual or developmental disabilities, low self-esteem, changes in the home and the other turbulence that occurs in life may result in changes to a young person's behavior. Ellipsis can provide the support children and families need to develop into happy and healthy adults.
We provide a variety of therapy services, including individual, group, family, music and art programs. Our trained behavioral health intervention professionals assist youth dealing with a mental health diagnosis by helping with skill development in areas such as conflict resolution, problem solving, social skills, interpersonal relationships, communication, emotional regulation and more.
Offering youth a safe space
When youth need a safe and enriching out-of-home setting, our crisis care, residential care and transition support programs provide the services they require.
Through our crisis care, we provide immediate housing if a child or teen urgently needs a place to stay outside of their home. Ellipsis also provides residential care with 24-hour foster group care treatment and basic needs for individuals up to age 18 when behavioral or emotional difficulties make it so they are unable to stay in their homes. When teens are reaching adulthood, our Preparation for Adult Living program helps them transition and achieve self-sufficiency.
Contact us to speak with our trained professionals about how we can help.